Cosmetic Dentistry – Clifton, NY
Take Your Smile from Bland to Beautiful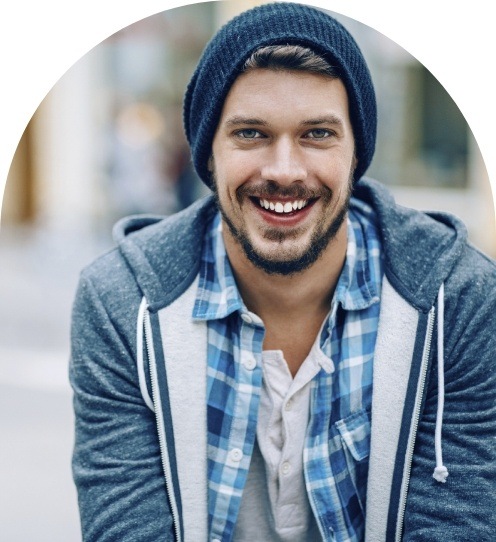 When you meet someone new, are you worried that the first thing they'll notice about you are the stains, chips, or gaps in your teeth? If you're feeling self-conscious about your teeth, our Allwood Family Dentistry team is here to change that! We offer a number of options to take your smile from bland to beautiful with cosmetic dentistry. You'll never have to feel ashamed of your grin ever again! Give us a call today to set up your consultation.
Why Choose Allwood Family Dentistry for Cosmetic Dentistry?
In-Office & At-Home Options for Teeth Whitening
We Go Above & Beyond to Accommodate Our Patients
Treatments Fully Personalized to Meet Your Unique Needs
Veneers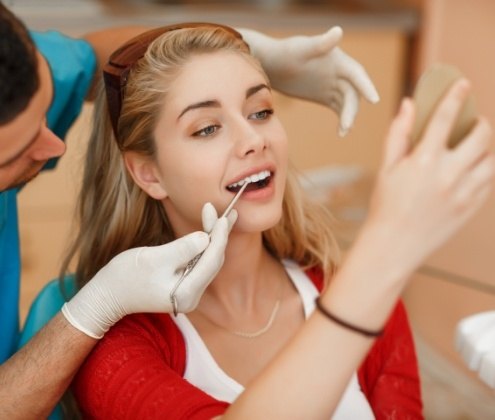 In just two appointments, veneers can make basically all of the cosmetic issues in your grin disappear. Veneers are thin ceramic coverings that are adhered to the front surfaces of the teeth, instantly replacing cracked, stained, or gapped teeth with flawless pearly whites. Each and every veneer is painstakingly designed to complement a patient's smile, complexion, and overall appearance while looking effortlessly natural.
Metal-Free Dental Restorations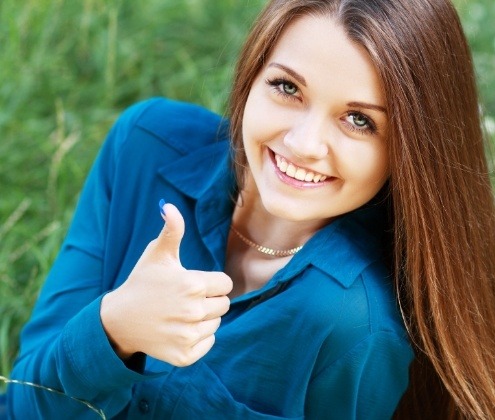 Maybe you need to get a chipped or broken tooth repaired, but you're worried about whether the results will be obvious. Thanks to metal-free dental restorations, you can rest easy knowing that your crowns and fillings will blend in with your smile as a whole. We use materials that are incredibly lifelike yet built to last, making them superior to traditional metal restorations in just about every way.
Direct Bonding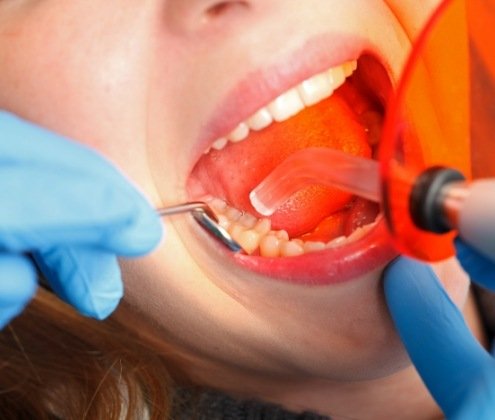 Often, minor cosmetic dental issues can be remedied in as little as one hour with direct bonding! Our dentists simply need to apply composite resin to the stain, chip, or other flaw in your tooth, sculpt it into the perfect shape and size, and harden it with an ultraviolet light. Since the resin is color-matched to your enamel, no one outside of our dental team should even be able to tell where your natural tooth ends and the bonding begins!
Teeth Whitening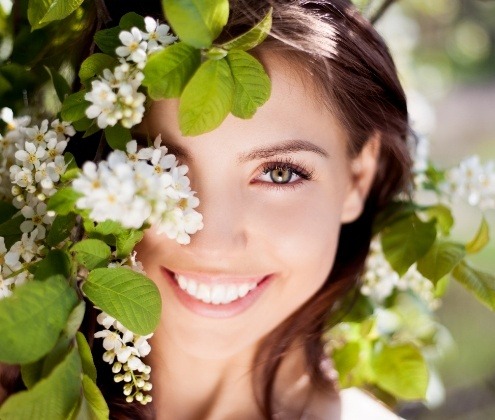 One of our most popular cosmetic dental services is teeth whitening. We offer many types to suit all of our patients' different needs. We're happy to help you decide which teeth whitening product is right for you. These include:
ZOOM! Teeth Whitening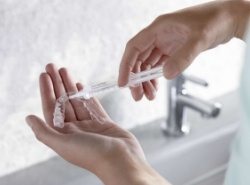 Zoom and Britesmile Bleaching allow our patients to whiten their smiles with the help of a high-powered lamp while relaxing in our office watching their favorite television shows. This procedure takes about an hour and a half, and it creates that glowing smile you want as you walk out of our office.
At-Home Teeth Whitening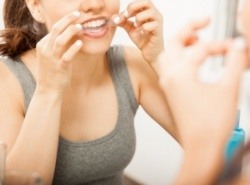 At home whitening is also very effective method that uses the same gels as in-office whitening. This procedure requires the making of custom-made trays for your mouth and the self-application of bleaching gels once a day for one hour over the course of a couple of weeks.
KOR Teeth Whitening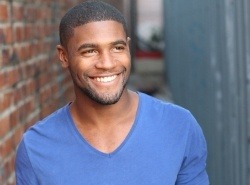 KOR Whitening is our newest and most exciting addition to our line of teeth whitening services. This process combines the best of both chairside and at-home whitening options. The results are both incredible and long-lasting. KOR whitening has been taking the dental world by storm lately thanks to the dazzling outcomes it creates.
Invisalign Clear Aligners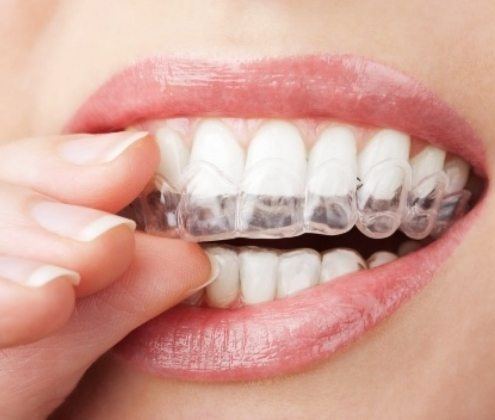 Adults with crooked teeth will be happy to hear that bracket-and-wire braces aren't the only orthodontic option anymore. Within the past couple of decades, Invisalign clear aligners have enabled countless patients to straighten their pearly whites without the use of any noticeable metal appliances. These clear plastic trays subtly shift your teeth into the desired positions. In addition to their aesthetic benefits, the aligners can be removed at any time, so your diet and oral hygiene routine don't have to change.
Smile Makeovers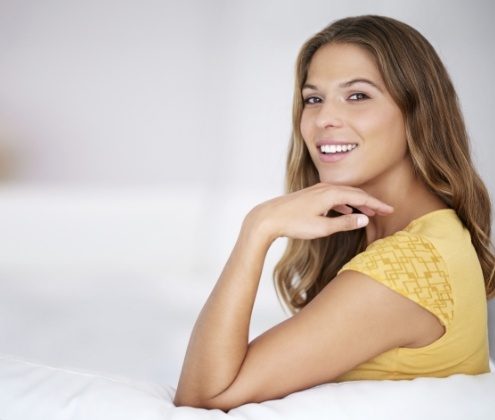 Maybe you're unsure which cosmetic dental services will create the smile you want, but our dentists do! After evaluating your mouth and talking to you about the goals you have in mind, they can recommend a treatment plan that works specifically for you. No matter the current state of your teeth, your dream smile is within reach!
Gum Recontouring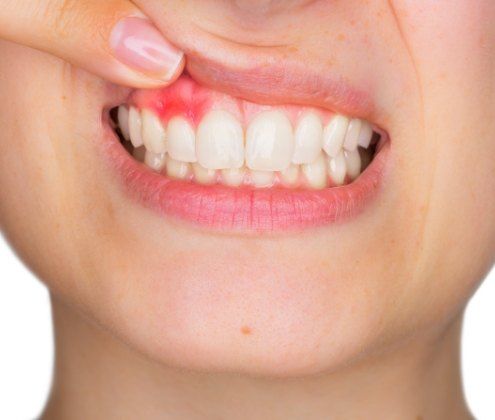 Does it feel like your gums and teeth have the "wrong" proportions? If you'd like to do something about your "gummy smile," just ask our team about gum recontouring. Using a highly precise soft tissue laser, we can remove excess gum tissue, revealing more of your beautiful pearly whites. You'll have a more balanced smile overall, and since gum tissue doesn't grow back, your results should be permanent!