Emergency Dentistry – Clifton, NY
Fast, Accessible Dental Care Whenever You Need It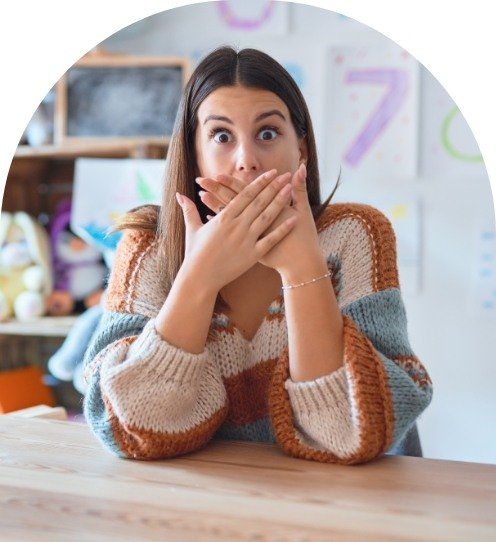 At Allwood Family Dentistry, we always go above and beyond to assist our patients, especially if they're in pain. That's why, if you call us with a dental emergency, rest assured that a person will pick up, not a machine. We'll get you in touch with one of our dentists straight away – even if you call after hours or on the weekend. Then, we'll focus on relieving your pain and getting you right back to smiling!
Why Choose Allwood Family Dentistry for Emergency Dentistry?
Same-Day Emergency Dental Visits
Easy to Get Ahold of Dentists After-Hours
Experienced Dentists with a Personalized Approach to Care
How We Treat Dental Emergencies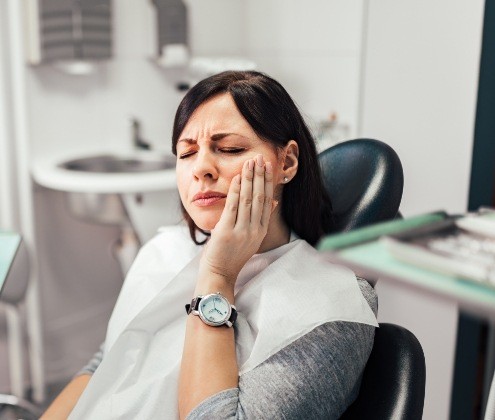 If you need help for an urgent dental problem, then Allwood Family Dentistry is the place to call. We're always available to treat emergency patients – we once treated a patient on Thanksgiving because they were in pain! When you call us, here's how you can expect us to handle the situation:
Over the phone, we'll as you about your symptoms, give first-aid advice, and set up an appointment with one of our dentists as soon as possible – often later that day.
The dentist will work to relieve your immediate pain and pinpoint the source of your discomfort.
After sharing the findings of their examination of your mouth, the dentist will lay out your treatment options.
No matter which service you need, our team will get work promptly on making your smile good as new again.
The Most Common Dental Emergencies
Not all dental emergencies seem urgent, so it may be tempting to avoid calling our office. However, you should always reach out just to be sure that you don't need immediate care. Untreated dental problems often get worse over time, so be sure to contact us if you find yourself with any of the following common dental emergencies.
Understanding the Cost of Treating Dental Emergencies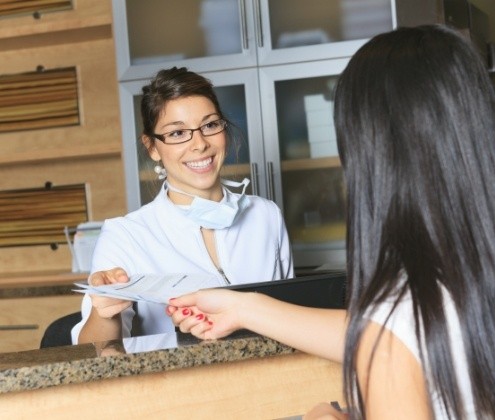 Depending on the severity of your emergency, treatment costs can vary quite a bit between patients. For instance, a patient whose toothache can be resolved with a simple filling will naturally pay less than a patient who needs a tooth to be extracted and replaced. Rest assured that no matter how much your dental emergency costs, our team will make sure you're getting the most of your dental insurance benefits.
Keys to Preventing Dental Emergencies
After dealing with a dental emergency, the last thing you want is to be faced with another one. Luckily, many of them can be avoided with the right preventive measures, such as:
Brushing your teeth with fluoridated toothpaste twice a day for two full minutes each time.
Flossing at least once per day.
Keeping up with your six-month dental checkups and cleanings.
Avoiding chewing on hard objects like ice cubes, fingernails, and pencils.
Wearing a nightguard if you grind your teeth when you sleep.
Root Canal Therapy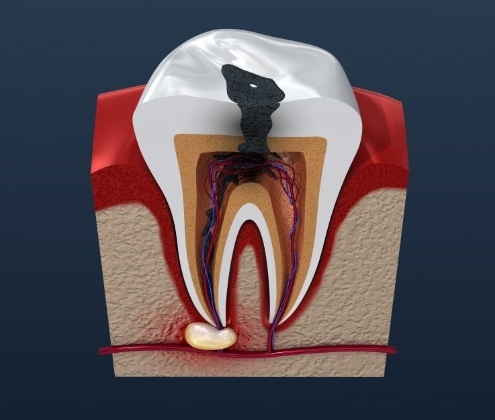 Intense pain or sensitivity in a specific tooth might mean that tooth has an advanced infection. Often, the best way to relieve your pain is with root canal therapy. Even though this treatment has a negative reputation, it's the most effective method of eliminating the infection and preserving your natural tooth. Plus, modern anesthetic techniques make this procedure relatively comfortable.
Tooth Extractions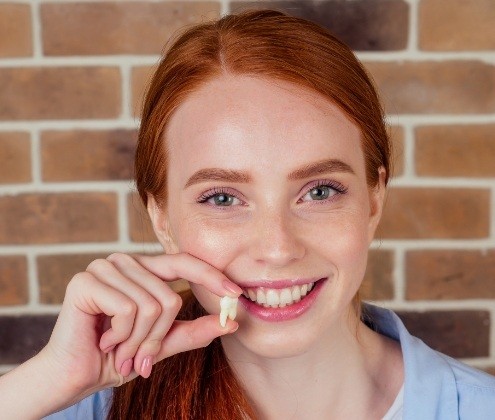 Of course, saving your natural teeth is our top priority, but in some cases, extracting a severely damaged tooth is the healthiest thing we can do for your smile. Leaving an infected or decayed tooth in your mouth may put your other teeth at risk, so removing it would be the smartest option in the long term. We'll make sure to answer any of your questions before your tooth extraction and keep you comfortable during and after the procedure.