Sedation Dentistry – Clifton, NY
Helping Nervous Dental Patients Feel At-Ease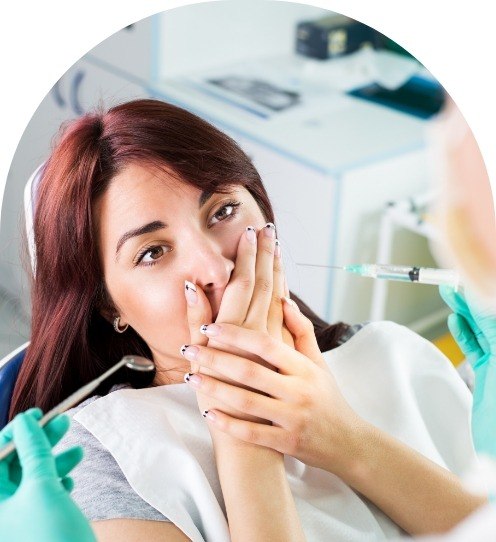 It's not uncommon to feel nervous at the thought of seeing a dentist; in fact, it's estimated that up to 20% of Americans have completely avoided dental visits out of fear or anxiety. Our team at Allwood Family Dentistry understands that, which is why we always go the extra mile to help our patients feel accommodated and comfortable. However, we also offer dental sedation for patients who need a bit of help relaxing. Learn more by calling us and asking about sedation dentistry!
Why Choose Allwood Family Dentistry for Sedation Dentistry?
We Treat All Patients Like Family
Easy to Get Ahold of Dentists After-Hours
Old-School Customer Service, New-School Dental Technology
Nitrous Oxide Sedation
Commonly known as "laughing gas," nitrous oxide produces a relaxing effect that makes it much easier for you (and for our team) to complete the dental treatments you need. We'll simply place a small mask over your nose, and you'll begin inhaling this clear, odorless gas. Right away, you'll start feeling lighter and calmer. Once your procedure is finished, we'll just take off the mask, and the sedative's effects should wear off after just a few minutes. You should be able to drive afterward and resume your regularly scheduled day.