Dental Implants – Clifton, NY
Turn Back the Clock on Tooth Loss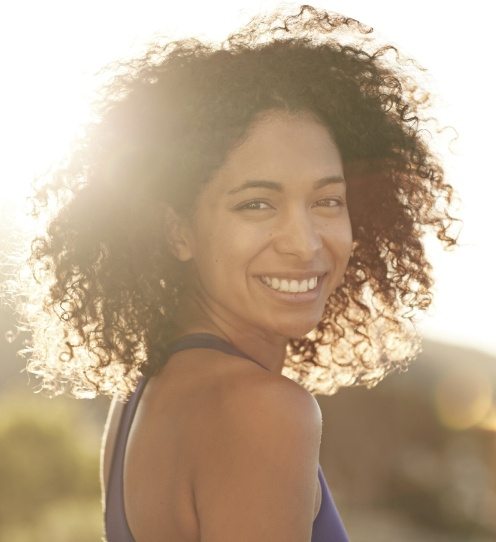 Dental implants allow you to replace your missing teeth with the next best thing to your home-grown ones. They let you sink your teeth into all kinds of foods again, including the ones that denture wearers struggle with. Plus, they can last several times longer than dentures and dental bridges. Whether you need one, a few, or all of your teeth replaced, contact Allwood Family Dentistry today to learn how dental implants can make it happen! We partner with only the best specialists in the Clifton area to ensure high-quality care every step of the way.
Why Choose Allwood Family Dentistry for Dental Implants?
Work with Local Experts for Dental Implant Surgery
Old-Fashioned Customer Service, Modern Dental Technology
Gentle Dentists with Decades of Combined Experience
What Are Dental Implants?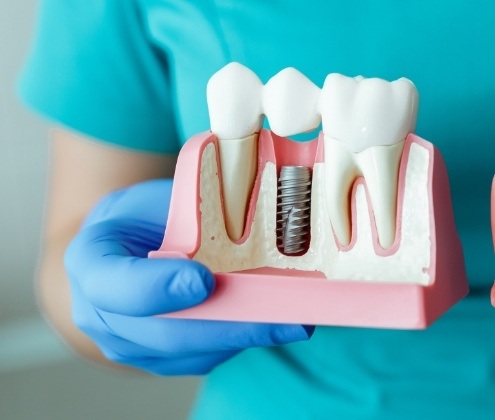 Usually made from titanium, dental implants are artificial tooth roots. After a specialist has surgically positioned these small posts beneath your gumline, they gradually form a bond with the surrounding bone and tissue until they're just as firmly secured in place as the teeth you were born with. Then, we can attach personalized restorations (prosthetic teeth) on top to recreate the precise way that your natural teeth looked.
The 4-Step Dental Implant Process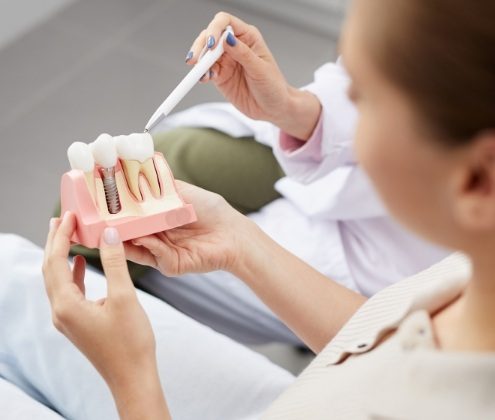 Dental implant treatment isn't something that can be completed in a single appointment; with all of the steps necessary, the entire process could span several months to a year or more. Rest assured, though, that the long-term benefits are worth waiting for!
Each patient's specific journey might differ, but generally, there are four phases in the dental implant process:
Initial consultation – Our dentists examine your mouth and draw up a treatment plan.
Dental implant surgery – The specialist positions the implants into your jawbone.
Osseointegration & abutment placement – Over the next few months, your jawbone grows attached to the implants. Then, small metal connectors called abutments are secured on top of the posts.
Delivery of final restoration(s) – After you're done healing, our dentists fix your personalized crown, bridge, or denture onto the abutments.
Benefits of Dental Implants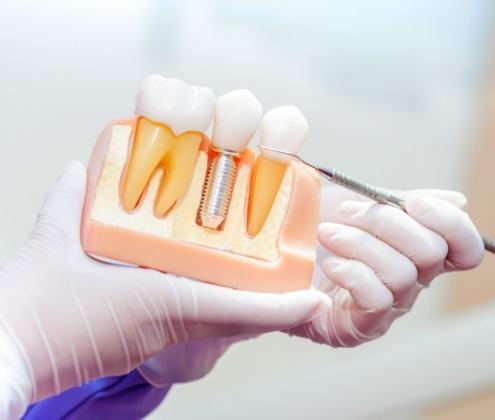 Because they replace the root portion of the teeth in addition to the visible parts, many benefits of dental implants are impossible with other tooth replacements. These advantages include:
Easy day-to-day maintenance
The potential to last for a lifetime
Lifelike feel and appearance
The ability to chew all of the foods you love
Teeth that won't shift or fall out
Who Dental Implants Can Help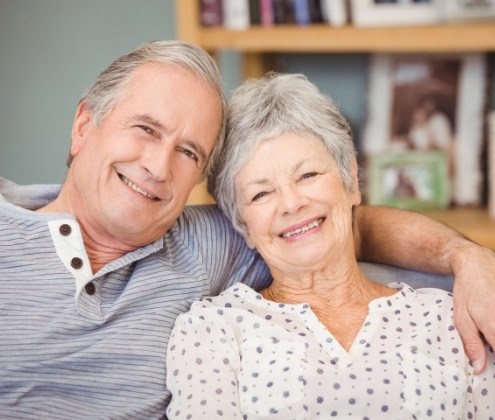 One amazing aspect of dental implants is their versatility. Whether you need to replace one, several, or all of your missing teeth, chances are that as long as you're an adult in generally good health, dental implants can get the job done! Once our team has given you the all-clear to move forward with the dental implant process, we can begin planning your treatment according to the extent of your tooth loss.
Missing One Tooth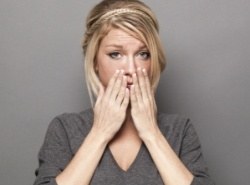 By placing a single implant post into the gap and restoring it with a porcelain crown, your smile will look and feel as if the tooth had never gone missing in the first place. It also won't alter your remaining teeth as a dental bridge would.
Missing Multiple Teeth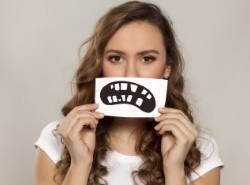 If you're missing several consecutive teeth, then you can complete your smile with an implant bridge, which is supported by two implants rather than your natural teeth. For empty spaces at various points along the arch, we can secure a partial denture onto dental implants for enhanced stability.
Missing All Teeth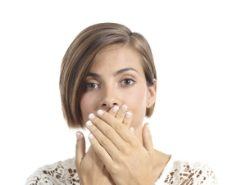 Dental implants can even treat full-arch tooth loss, but the good news is that you don't need a dedicated post for each tooth. Instead, just four to eight implants placed at specific angles can create ample support for a full denture that avoids the annoying slippage common with traditional dentures.
Understanding the Cost of Dental Implants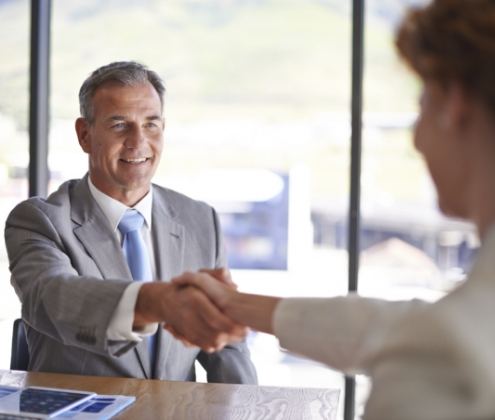 Various factors come into play when it comes to the cost of dental implants, from the number of teeth you're missing to their location in your mouth to whether you need any preparatory work first. As a result, we can't accurately estimate your treatment costs before your consultation. One thing to keep in mind is that although dental implants may seem pricier at first than dentures and bridges, they won't need to be replaced every five to ten years, making them more cost-effective as time goes by.