Missing Tooth Replacement – Clifton, NY
Seamlessly Complete Your Smile
Even a single missing tooth can have seriously negative consequences in the long run. Your remaining teeth might drift out of place, you'll have problems eating or smiling, and your risk of additional tooth loss increases over time. Whether you only have one small gap or a completely empty smile, you can count on the team at Allwood Family Dentistry to bring back your missing teeth with reliable, lifelike solutions. Learn more about your options by reading on below or giving us a call!
Why Choose Allwood Family Dentistry for Missing Tooth Replacement?
Personable Dentists with Decades of Combined Experience
Partnered with Surgical Experts for Dental Implant Placement
Insurance-Friendly Dental Office
Dental Bridges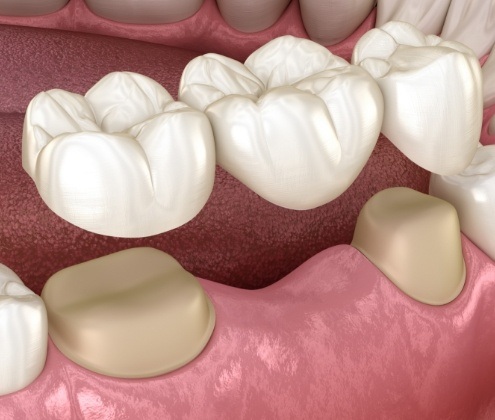 If you're missing one tooth or even up to three consecutive ones, a dental bridge can be a great way to seamlessly complete your smile. To create a bridge, our dentists fuse together multiple crowns, with the one on each end hollowed out in order to fit over the teeth adjacent to the gap. The prosthetic teeth then fill the empty space, keeping your natural teeth aligned and restoring your biting force.
Dentures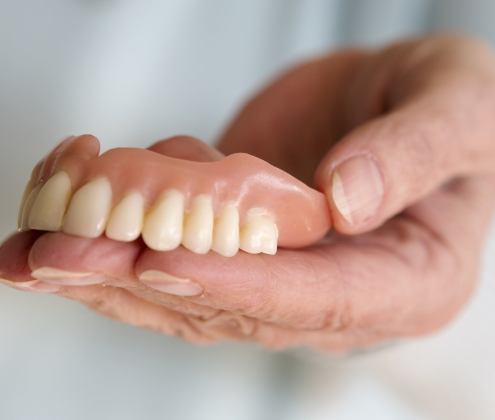 Patients who have lost all or most of their teeth can look forward to a complete smile again with a custom-fit denture. With comfortable acrylic or durable metal bases and porcelain artificial teeth, today's dentures make it much easier than ever before to speak clearly, chew the foods you love, and smile with pride. We offer full dentures to replace an entire row of teeth as well as partial dentures for patients who still have some natural teeth left.
Dental Implants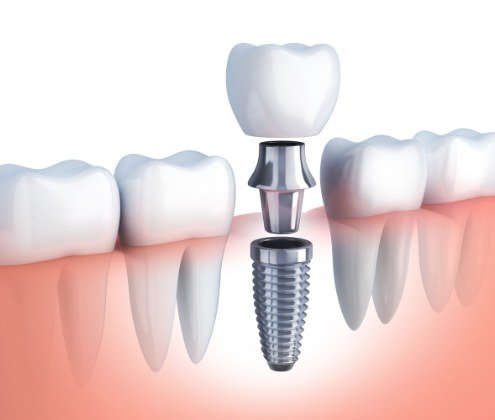 As the most comprehensive tooth loss solution to date, dental implants are often considered the gold standard for bringing back missing teeth. The implant itself is a tiny metal post that is placed within the jawbone, where it integrates with the nearby tissue and can potentially last for many decades. It can then support a dental crown, bridge, or even a denture that always stays in place no matter what you're eating.
Learn More About Dental Implants