Preventive Dentistry – Clifton, NY
The Cornerstone of Any Healthy Smile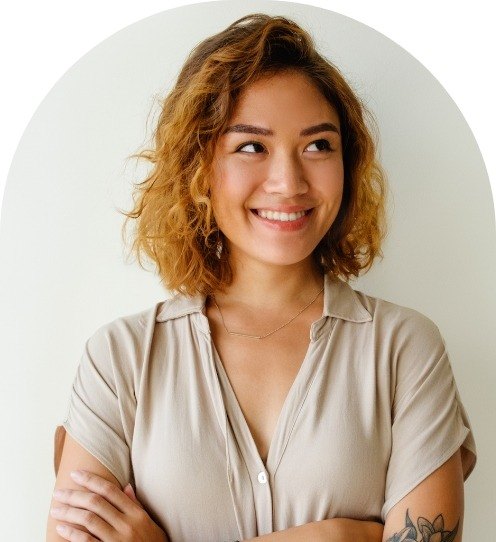 Good dental care puts prevention above anything else. That's because avoiding cavities, gum disease, and other oral health conditions in the first place is much easier than treating them after they've had time to progress. Here at Allwood Family Dentistry, people from age 0 to 100 can enjoy quality preventive dentistry from a team that treats you like family, not just a name on a chart. Call our practice today to schedule your appointment!
Why Choose Allwood Family Dentistry for Preventive Dentistry?
Exceptional Customer Service
We Welcome Patients of All Ages
Digital Dental X-Rays with Minimal Radiation
Dental Checkups & Cleanings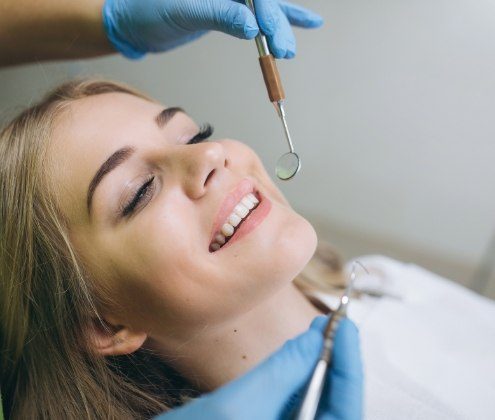 Most likely, your first experience with our dental office will be when we see you for a routine checkup and cleaning. These regular visits, which should ideally occur every six months, are the cornerstone of any healthy smile. After taking the necessary X-rays of your mouth, a member of our dental hygiene team will thoroughly clean your teeth before one of the dentists performs a thorough exam of your teeth and gums. If they detect anything concerning, they can arrange for treatment long before the issue worsens.
Oral Cancer Screenings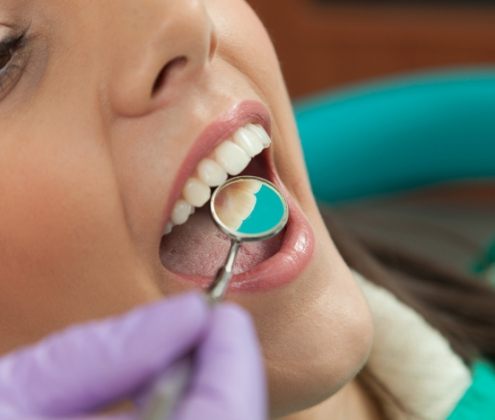 Early detection is crucial in overcoming oral cancer, which has a much higher mortality rate than many other types of cancer. This is often attributed to its lack of obvious symptoms in the beginning stages. Luckily, our dentists conduct a detailed oral cancer screening at each routine checkup. If we find that any of the tissues in your mouth could potentially be cancerous or precancerous, we'll work with a trusted lab to ensure you receive a biopsy and proper diagnosis and treatment if need be.
Fluoride Treatments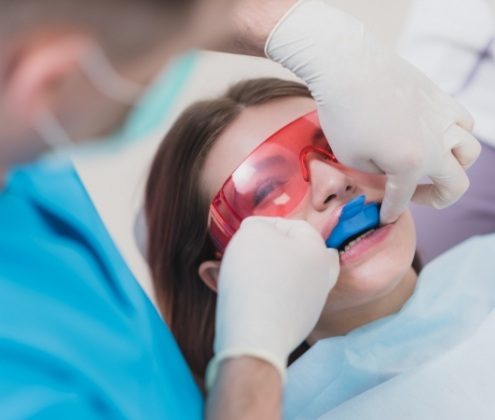 Fluoride is a mineral that occurs in nature, and because it has been shown to bolster tooth enamel, it has been routinely added to toothpastes, mouthwashes, and even likely your tap water. Even if your teeth are regularly exposed to fluoride in your day-to-day life, some patients may benefit from an additional measure of protection against cavities. We can help those patients by taking just a few minutes to paint a highly concentrated fluoride gel onto the teeth after a routine cleaning.
Nightguards for Bruxism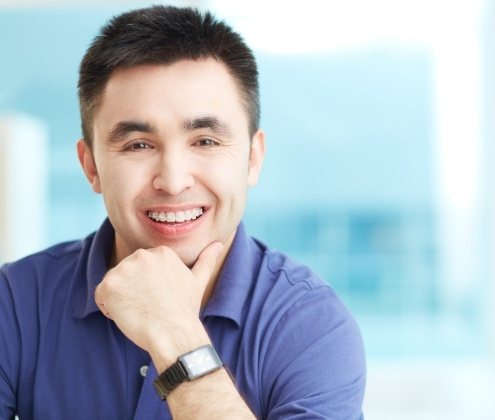 Many patients respond to stress or anxiety by unknowingly clenching and grinding their teeth as they sleep. Left untreated, this condition (called bruxism) can do some serious damage to the teeth. It weakens the enamel, leaving you more susceptible to sensitivity, decay, and even tooth fractures. By supplying you with a personalized nightguard, we can create durable yet comfortable cushioning between your upper and lower teeth. When you wear the nightguard to bed, your teeth should remain well-protected from grinding and clenching.